Monday, January 11th, 2010
2010! Happy New Year! It's the future again, only this time, it's even MORE the future! The year 2010 is almost as futuristic as the year 2000. Once again, it's time to welcome our new robotic overlords! And also placatie their foul tempers with soothing, flattering songs of praise! So here's a song about robots from some weird French kid's album from 1979 by one Suzanne Pinel:
Download Here!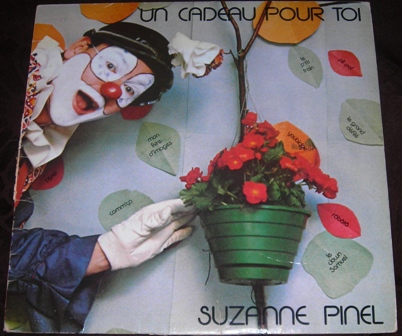 Robots LOVE clowns. LOVE THEM.